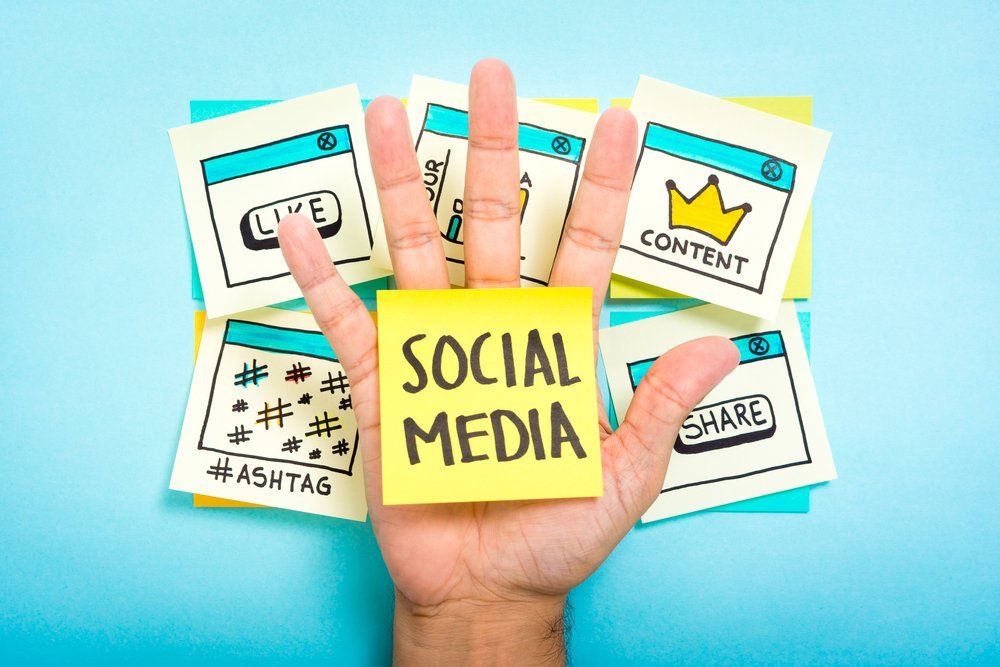 Good vs. Bad Social Media Content – What You Need to Know
Did you know that there are "good" and "bad" social media posts, especially when it comes to business pages? Business social media posts are held to a higher standard than personal social media posts and you may think it's so easy to create a social media post, but have you considered these important tactics to create beautiful and engaging social media posts?
Use images that are properly sized so they are clear (not fuzzy or unclear about what you're seeing). Photos that are too small are often auto-resized and blown up to fit the social media's template and can come across as blurry or fuzzy.

To optimize your images, a good rule of thumb across all platforms is to ensure it's at the very minimum 650 pixels wide, though each social medium has its own specifications. Capturing a high quality photo makes all the difference in social media. Users expect high quality photos now, and you'll likely see about 50% higher engagement on a photo that is high quality than one that is low quality. But perhaps more important than your engagement rate is how users perceive your brand. Just like your experience, it's all in the details – even the subtle ones. Here's a great resource for photo sizing: https://makeawebsitehub.com/social-media-image-sizes-cheat-sheet/

Photos also need to have proper lighting – images that are too dark won't properly showcase your product; images that have too much light wash out the colors that can make your picture stand out.

As a general rule (though there are exceptions, of course!), it's best to put the light source behind you, the photographer, so that it illuminates your subject. This is true when you take pictures of people or objects.

Consider using square images when possible. Square photos are 1) the best format for Instagram; 2) take up more space in people's newsfeeds – square photos appear larger and look better on mobile devices, and since the majority of people today use social media apps on their phones, square photos will be perfectly optimized for viewing on mobile devices!
Always upload videos directly to the social platforms – the videos usually auto-play as users scroll through their newsfeeds and the movement catches the eye. And be sure to go back and add captions to your videos! 90% of videos watched on social media is with the sound off, so be sure that your audience can still understand what you're talking about in your video. (Spoiler: If you only post a YouTube link, the post is considered a "link" post and not a "video" post – see below for why this is hugely important!)
When you're trying to get your audience to take a specific CTA (call to action), you must make it as easy as possible for them to take that action. Provide a url (or a phone number) in the caption so your users don't have to go looking for your website or your phone number if you want people to call you.
If tragedy strikes, maybe stay out of the conversation. Once updates on the tragedy start to appear, people's mind-sets shift. Suddenly, everything else on social media seems trite and unimportant. And you don't want to be *that* brand that inadvertently says something damaging when trying to be relevant. No company ever went broke because they opted to shut up for 24 hours.
Write clever or catchy captions that will connect with your audience, but be authentic to your brand! (See the next point for an important note of clarification) If you're using Instagram, be sure to use the right combo of hashtags and be sure to add a geo location tag so your audience can always find your posts.
Everyone likes to be the funny person–but humor is subjective; if done well, it increases the chances of being shared, but the risk of falling flat or offending is pretty high. Remember, your tone of voice should always feel authentic, not forced, avoiding inconsistencies and sudden moments of cutesiness if that's not the tone of your brand.
Don't broadcast or be too pushy on sales – ask your audience for their opinions and give them something to interact with (Ex. What do you think about xyz? What is your favorite – A or B? Create a quiz related to your brand.) Engage and be social, don't just say "here's a product, click here to buy it". But remember to respond and engage back – or it's a 1-sided conversation that people will quickly walk away from; show your audience you care about them as people by responding to their comments – they took the time to say something to you, be polite and say something back, be social.
Get your audience to post pictures/videos of them interacting/using your brand's product or service. Have a day where it becomes a consistent "thing" where they tag your brand and you share their content. This is a great way to consistently engage with your customers and turn your followers into customers, or your current customers into loyal customers. BUT REMEMBER: always ask/document the user's permission to share their photo to your businesses social media pages. You can even put it in the caption "by posting your photo & tagging us you give us permission to share your photo & name on our social media channels"
Consider using your social media channels as a place to showcase your support for the causes that you & your followers care about. By showing how charitable or socially responsible your business is, you can appeal to the values of your target audience and encourage engagement on social media. It is also a good opportunity to solidify your brand personality. Consumers expect businesses to be socially responsible these days and are more likely to do business with those companies who are. It's not bragging – if you don't tell your audience how you give back to your community, will they ever know?
Certain Types of Posts Are More Important Than Others on Social Media
Facebook, and now other platforms are following suit, have built in 100+ weighted factors into their algorithms when determining which posts to show in user's newsfeeds, and the average social media user sees about 300 posts every day, so of course it matters what type of posts you do on your business pages if you want you posts to be seen. There's no need to be overwhelmed with knowing all 100+ factors, so we're just going to highlight the main ones you need to know to be successful on social media.
If your posts don't receive any likes/comments/shares, they won't be seen. Only posts with good engagement will be shown in the newsfeeds. Use the above examples to create great posts that prompt your audience to engage with your posts. Ask their opinions, ask them to vote for their favorite option, create a fun quiz related to your business, etc. – get creative in prompting that engagement.

But be careful – don't blatantly ask for people to like/comment or share your posts!! Facebook has said that if they find brands doing this (a.k.a. "engagement-bait"), they won't show your posts at all!

Live videos get top priority in newsfeeds. This is true for Facebook, Instagram, etc. If you can consistently create a live video where people need to return to your page on a regular basis, you will succeed in getting your live video post seen more often. Social media channels want to see meaningful interactions between users and businesses, and live videos get 6x the engagement than any other type of post. This is your best option to increase the chances your posts are seen.
Use Facebook and Instagram stories for your business. Stories are a great way for your audience to consume video content that expresses your brand's personality and showcases the human side of your business. They provide an excellent opportunity for your audience to get to know you, and quickly build rapport and trust. And they're always located on the top of the newsfeeds with a colored halo so they're quickly noticed as having a new story. On Instagram, you can save you stories to your profile, they're called "highlights", but you need a business Instagram to take advantage of this feature.
If you can't do live videos or stories, regular video posts get the next priority in the newsfeed. But be sure to upload the video directly to the platform so the video auto-plays!! If you use Hootsuite to schedule the video, it shows up differently and doesn't count the same way. Also, do not post a YouTube link – this is considered a "link" post and not a video post, and link posts don't get as high of a priority as natively uploaded video.
Facebook Group posts get the next priority because they fit perfectly into Facebook's new community-first focus. If you can create a Facebook Group that will align with your business goals, this would be the perfect avenue! This promotes a special exclusivity that people love – they want a sense of community & belonging. This gives them an opportunity to ask questions, provide feedback, interact with other people with similar interests so they can help each other out and provide support to one another; seasoned parents can support new parents going through this & provide their expertise.

Note: It can take several months to get awareness about this group, get your families communicating with one another. This will have a slow growth, but once it gets going, your group posts will be seen more often than most other types of posts because it promotes that meaningful, community interaction among your members.

Add event pages for all events that you host. Facebook developed another very new app called Facebook Local. It takes all the event pages and automatically puts them on FB Local for the purpose of people finding local and relevant & interesting events that matter to them. It's been my experience that event page discussion posts get WAAY more engagement & reach than regular business page posts, even though the same thing is posted on both pages. Facebook shows event discussion posts more often because it promotes that meaningful, community interaction.
The next type of post is an image post. Images are a great way to visually appeal to your audience and accentuates your storytelling. Try to use square images so they take more space on the newsfeed, and try to have your images have pops of color that stand out against the white background of the newsfeed.
Then there's the good old link post. This includes links that drive traffic back to your website or other informative/educational & relevant articles from other sites that provide value to your audience.
Finally, the least shown type of post is plain text. Try not to use this type at all – it doesn't stand out very well, and doesn't give your audience anything visually to look at.
This was a lot of information but hope you found it useful so you can consistently create beautiful engaging social media posts that will be seen more often in newsfeeds.